Welcome to TSPstrategies.com! This Web site is dedicated to exploring the benefits of saving and investing in the Thrift Savings Plan.
The companion book, TSP Investing Strategies: Building Wealth While Working for Uncle Sam - a #1 best-seller among personal finance books on Amazon in January 2012 (and top-10 in November) - lays out a simple set of strategies for long-term, buy-and-hold investors to consider while investing in the TSP. This Web site and accompanying blog will build on those concepts, while focusing on new investing options and developments related to the TSP.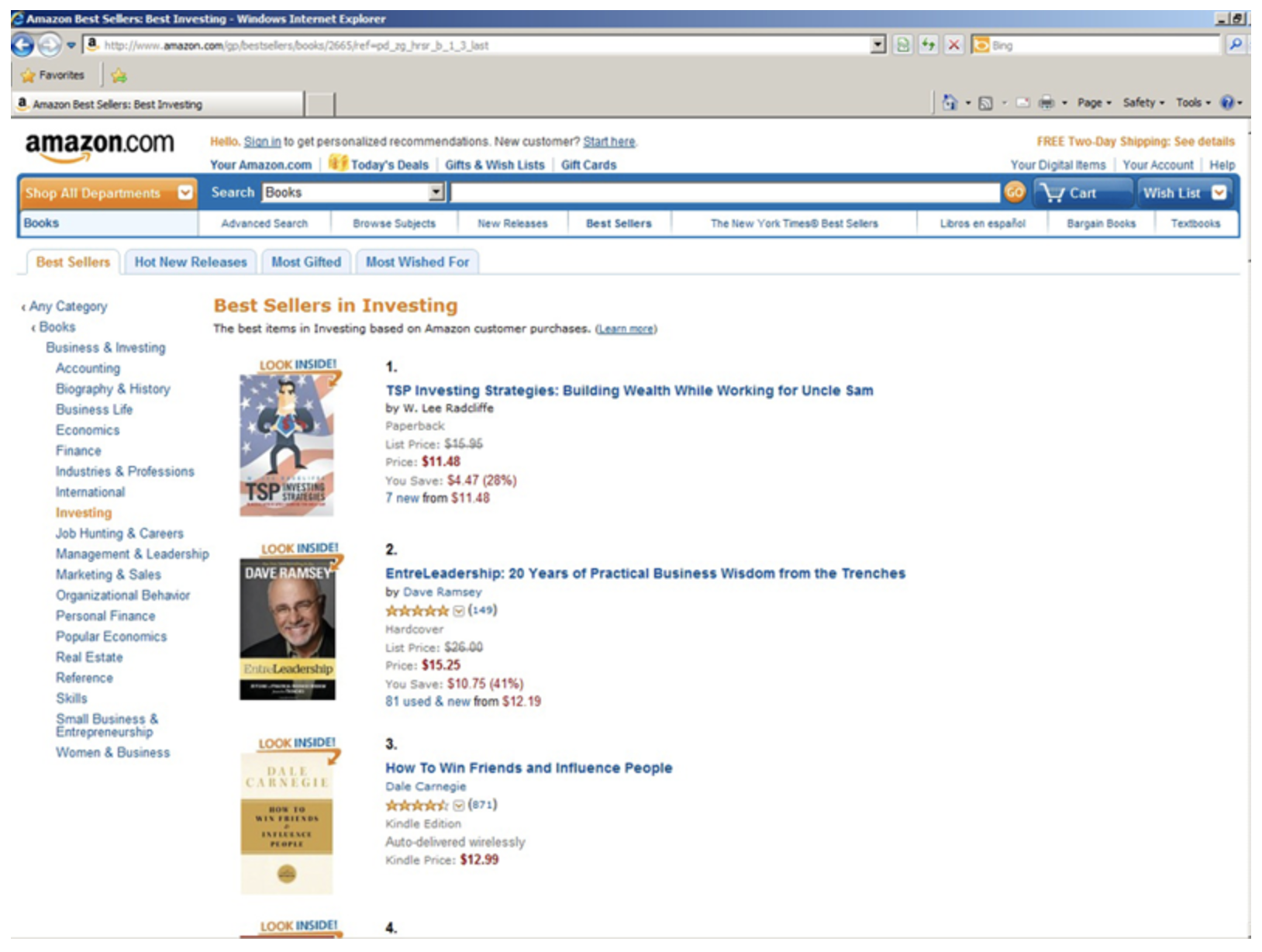 Thanks for making TSP Investing Strategies a #1 best-seller!
Contact the site at the social media handles below, or here. Due to the volume of correspondence, please accept my apologies if I'm unable to respond to your message.